Learn more about
Before & Afters
---

Create a MyFavorites account and save any before and afters you think you might like to use as examples to show us.
Moderate Gynecomastia - Areola Incision
Before

Moderate Gynecomastia - Areola Incision
After

Moderate Gynecomastia - Areola Incision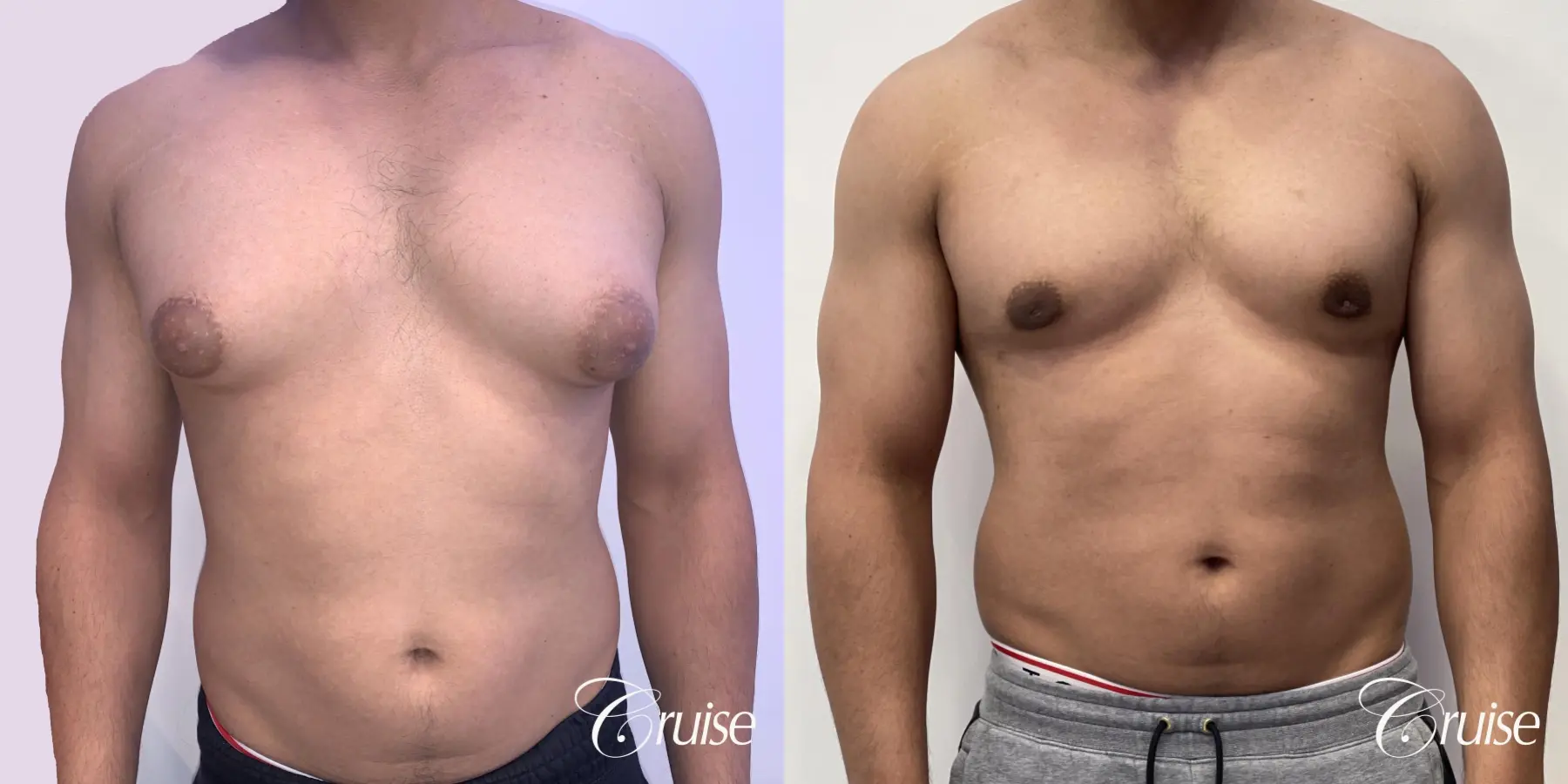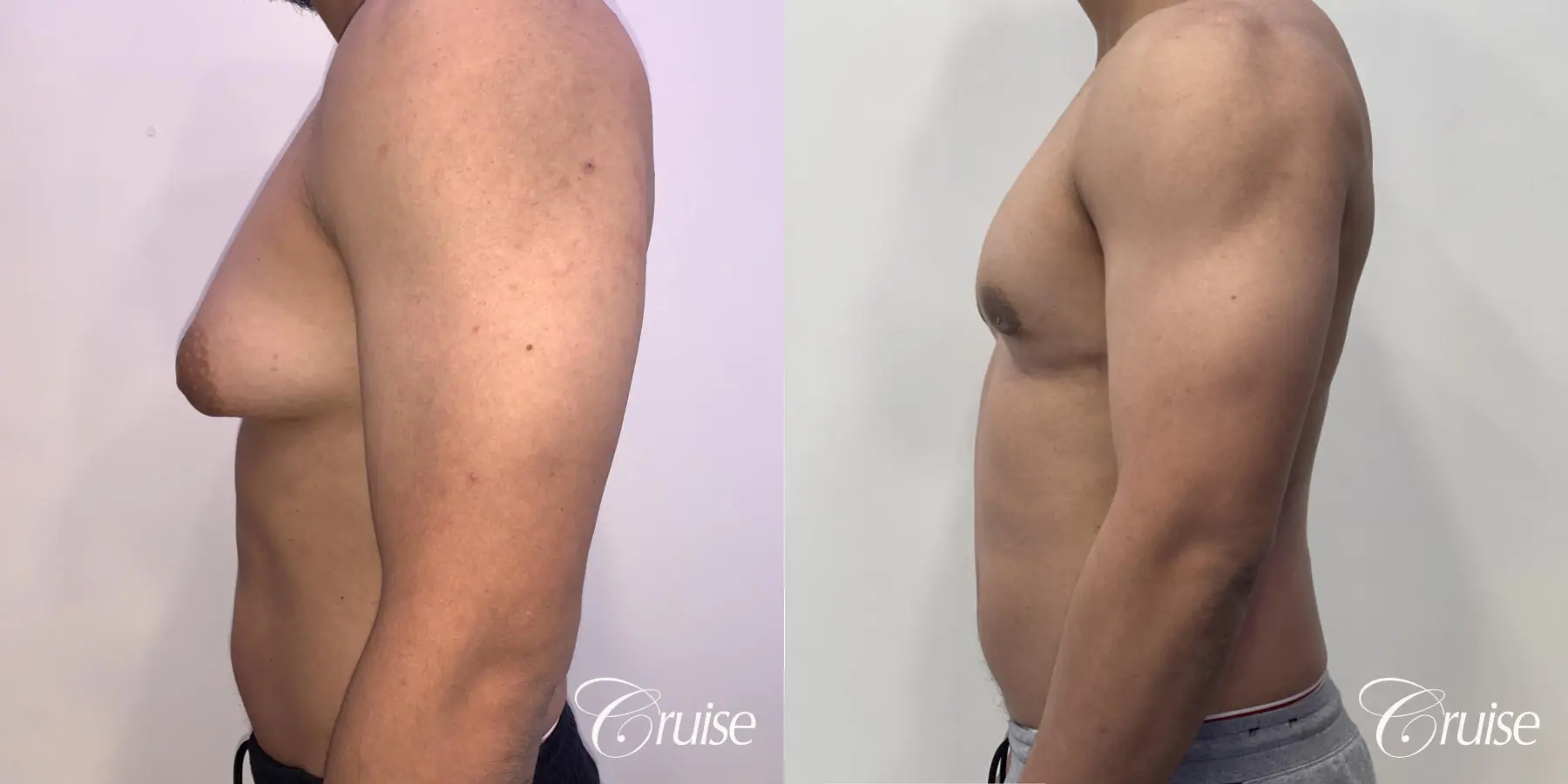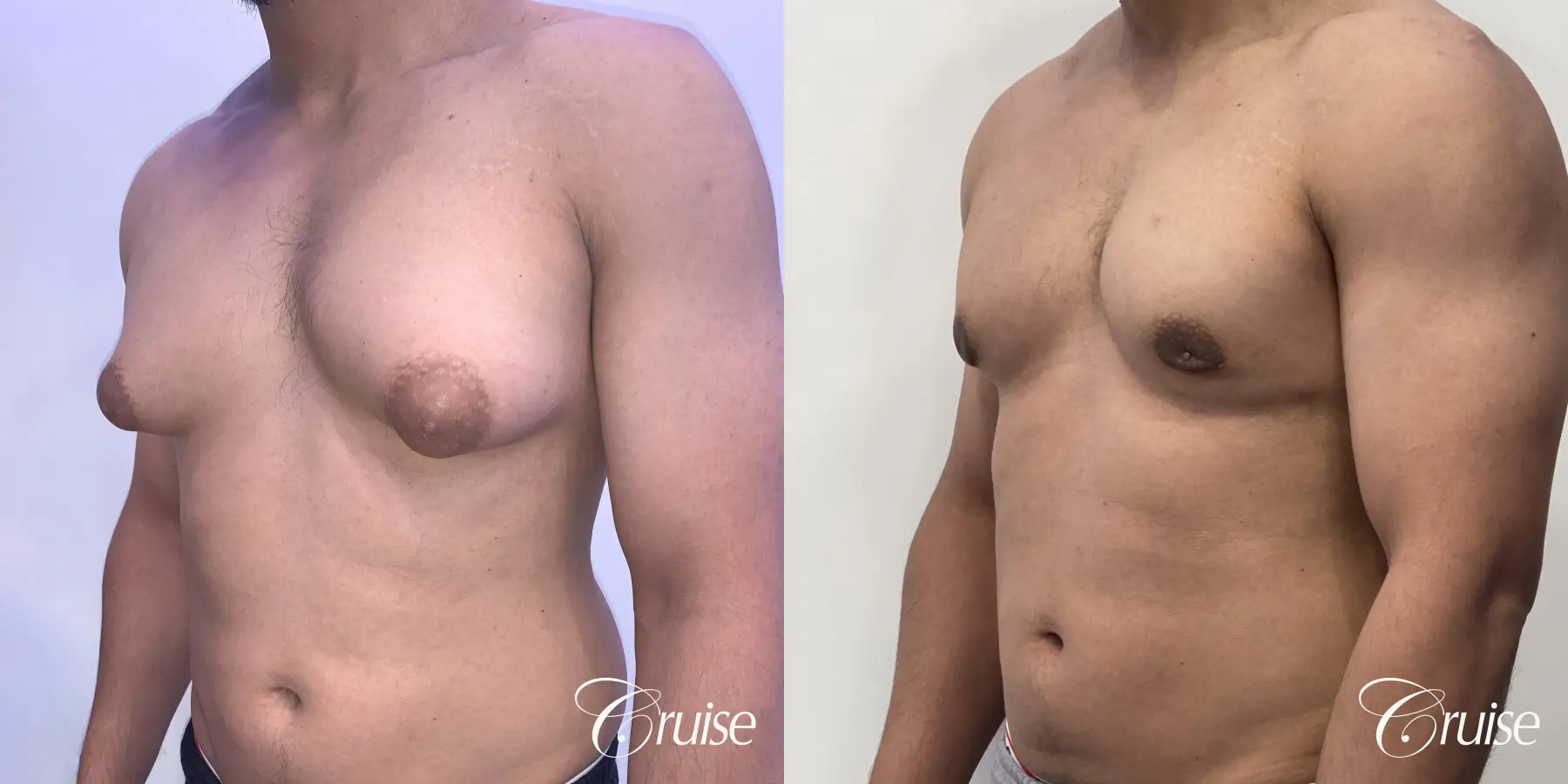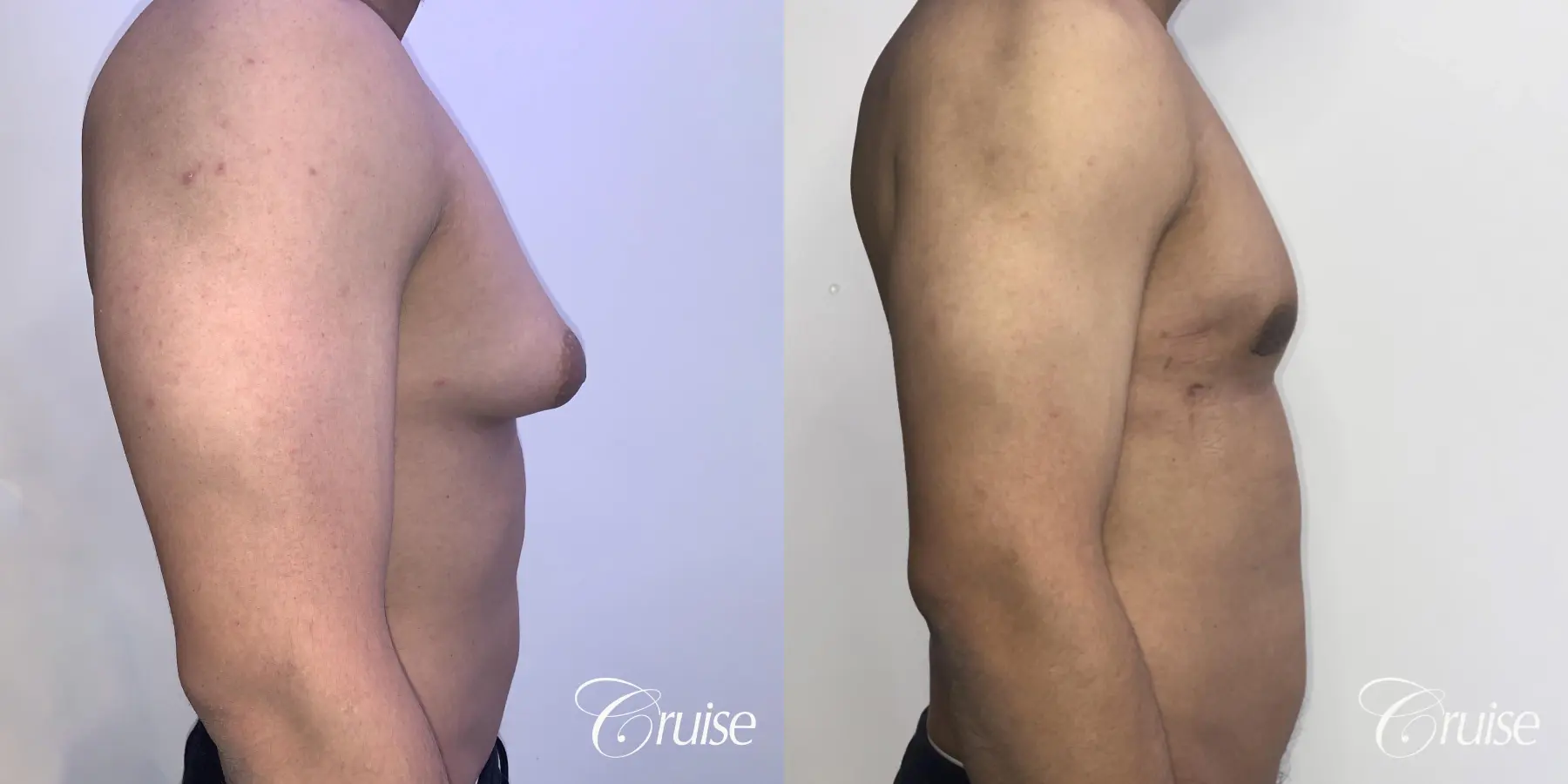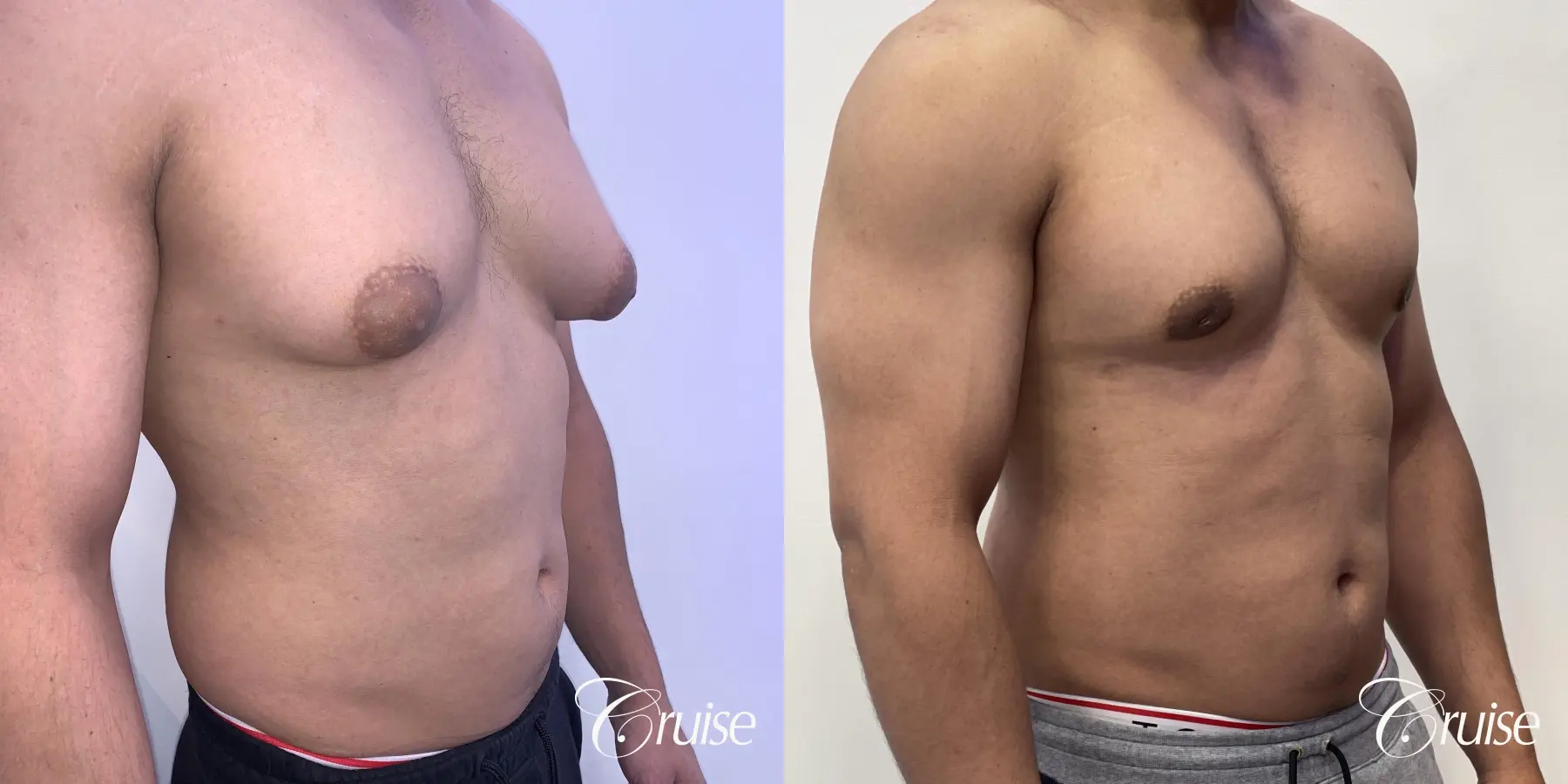 This 42-year-old male patient was referred to male breast reduction specialist, Dr. Joseph Cruise for treatment of his gynecomastia. After being bothered by his chest for many years, the patient decided it was finally time to pursue surgery. He classified him as a Type 3 gynecomastia but treated as a Type 2 to avoid a bigger surgery. He has good skin quality for his age so this provided the opportunity for his chest to heal more favorably. The procedure was performed in Dr. Cruise's office Newport Beach, CA. office under local anesthesia. Through a small crescent incision placed at the bottom of each areola, Dr. Cruise was able to remove the excess breast tissue. The areolas were also slightly reduced using this minimal incision technique. No liposuction was needed. The patient is very happy with his results.
Age: Between 36 and 45 years old
Weight: Over 185 pounds
Height: 6'0" and Over
Gender: Male
Post-op Timeline: 3 months
Technique: Type 2 No Liposuction