Learn more about
Before & Afters
---

Create a MyFavorites account and save any before and afters you think you might like to use as examples to show us.
Type 3.5 Unilateral Gynecomastia
Before

Type 3.5 Unilateral Gynecomastia
After

Type 3.5 Unilateral Gynecomastia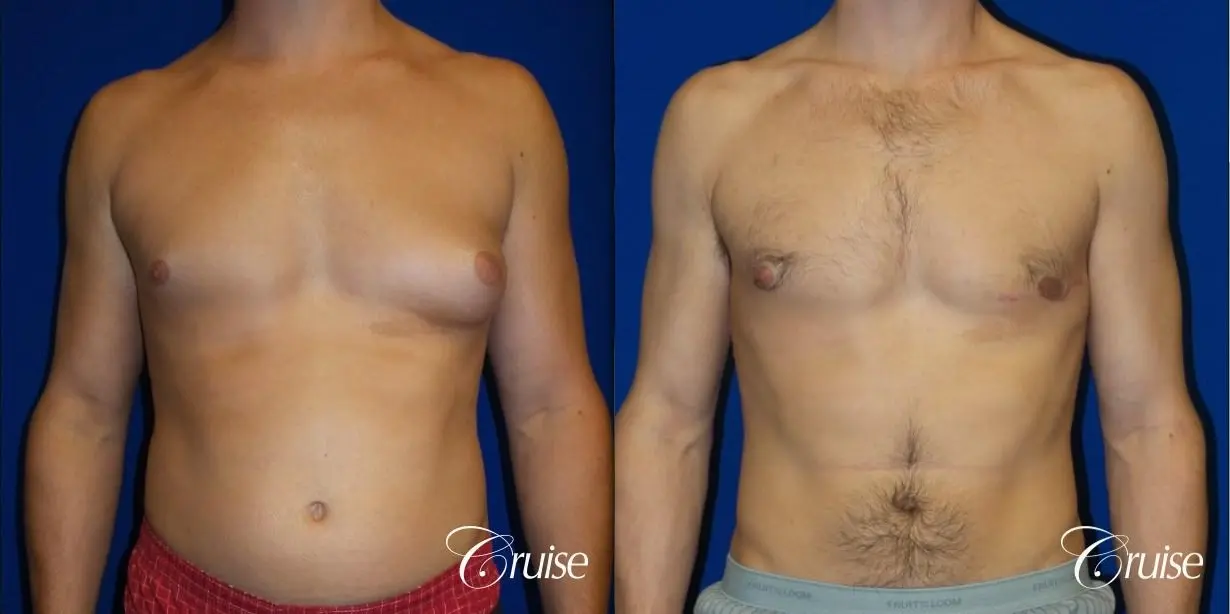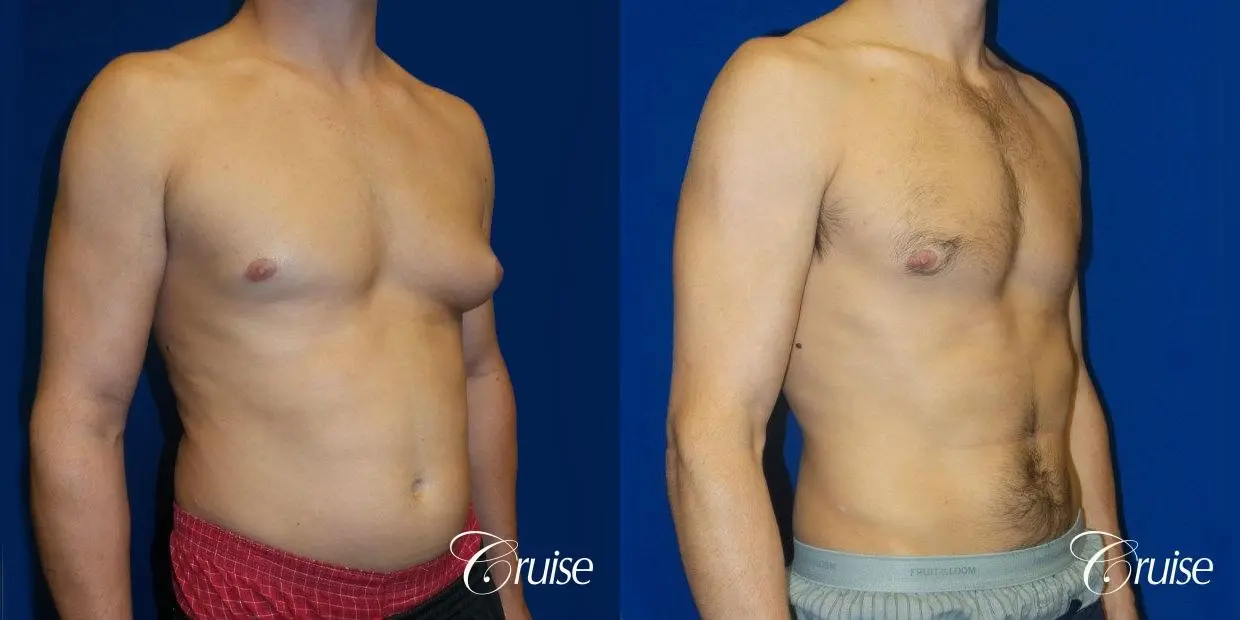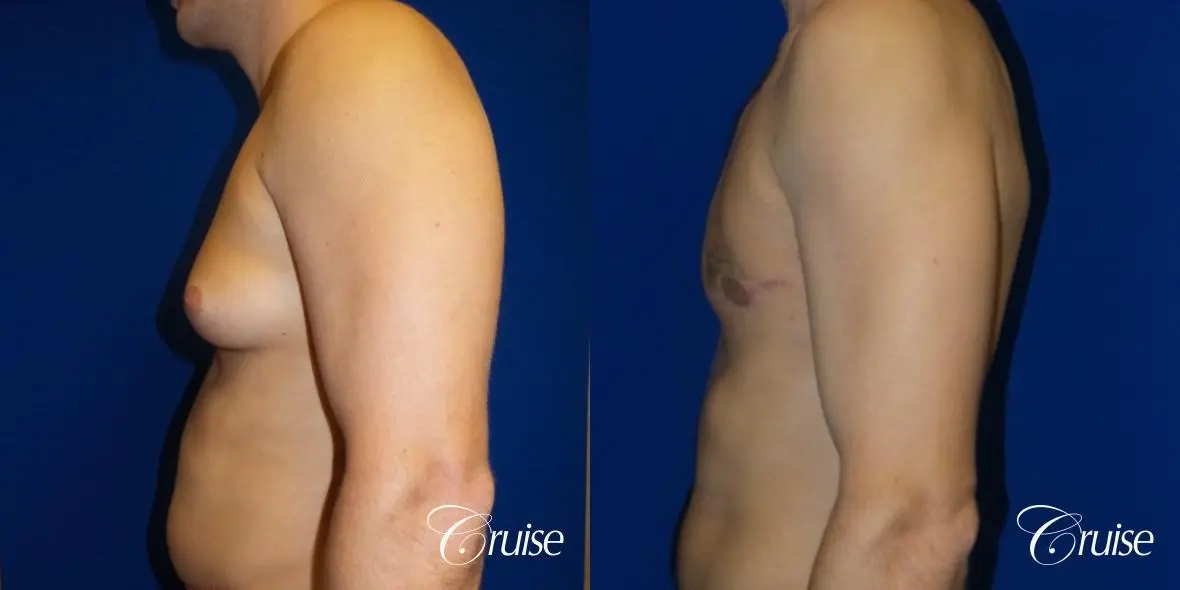 This is a 32 year-old male patient who underwent Gynecomastia Correction with Gynecomastia Specialist, Dr. Joseph Cruise in California. This patient noticed a significant difference in the asymmetry of his chest once puberty began. He found himself wearing layers of clothing in order to hide his chest and would change in the boy's locker room to avoid humiliation. He noticed his lack of confidence diminishing as the years passed on and became closed off due to his condition. He decided to consult with Dr. Joseph Cruise, Board Certified Plastic Surgeon with over 15 years of experience. His main goal was to attain a more symmetrical, flatter chest to complement the rest of his body. After surgery, he is much more confident and feels a sense of relief knowing he has rid himself of the gynecomastia. In the after photos, he is just 5 months pos-surgery.
Age: Between 25 and 35 years old
Weight: Over 185 pounds
Height: 5'8" to 5'11"
Gender: Male
Post-op Timeline: 5 Months
Technique: Type 3.5 with Pedicle Incision